AGENCY APPRAISALS/VALUATIONS:
Agency appraisals are usually needed for acquisitions, mergers, sale situations and estate valuation situations.
DTC offers two different types of agency valuations – A "Range" Appraisal and a "Certified" Appraisal.
START YOUR ONLINE APPRAISAL NOW
The "Range" appraisal offers a top value and a low value for a particular agency. This appraisal requires less information and the cost is much lower.
The "Certified" appraisal requires much detailed information, takes longer to complete, and is much more definitive as to the value of a particular agency at that point in time. Naturally, the cost for a "Certified" appraisal is higher than the "Range" appraisal
You can contact DTC for more information as to costs for these services on our contact page.
STRATEGIC PLANNING FACILITATION
DTC offers services as a strategic planning facilitator assisting any organization in the strategic planning process. These sessions usually take two days and will assist the organization in developing a mission statement, drafting their stragetic plan along with strategies, goals and objectives.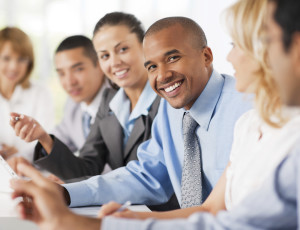 OFFICE EFFICIENCY CONSULTING
DTC can assist you in analyzing your office efficiency from workflow analysis and procedure analysis. We can assist you in putting the right people in the right positions, and making your organization more efficient and profitable. We can also offer office efficiency training for your employees including: communication skills, time management skills, quality customer service skills, stress reduction and negotiation skills.
ERRORS AND OMISSIONS PREVENTION/MITIGATION TRAINING
DTC can offer to your employees classes in the prevention and/or reduction of insurance errors and omissions. We can tailor class room time to your needs and specifications and offer advice on policies and procedures that can either prevent errors and omissions claims from happening or reduce the impact of such claims if they do happen.
INSURANCE COVERAGE INSTRUCTION
DTC can provide instruction to your employees at your place of business and tailor these classes to your schedule and needs. Continuing Education credits may be available depending upon the State in which you are located. Virtually any class in the Property/Casualty field is available. Some of the more popular classes are: General Liability Issues for Agents of Contractors, Thriving and Surviving in Difficult Economic Times, Understanding Business Income for the First Time, Workers Compensation Coverages – The Forgotten Coverage, Recent Changes in ISO insurance policy forms, and Traps and Gaps in the ISO CGL form.
For all of the above services, you may be qualified for a discount on the costs depending on your State in which you are located. Contact DTC for more information on these possible discounts.